Why Should You Get A Home Inspection Before Your Home Warranty Is Up
Posted by Jeffrey Fowler-Gray on Tuesday, May 9, 2023 at 9:48:27 AM
By Jeffrey Fowler-Gray / May 9, 2023
Comment
Did you buy a new construction home that has a builders warranty? If so, are you paying attention to the timeline as to when this warranty expires? You want to consider getting a detailed and thorough home inspection before your builder's warranty expires.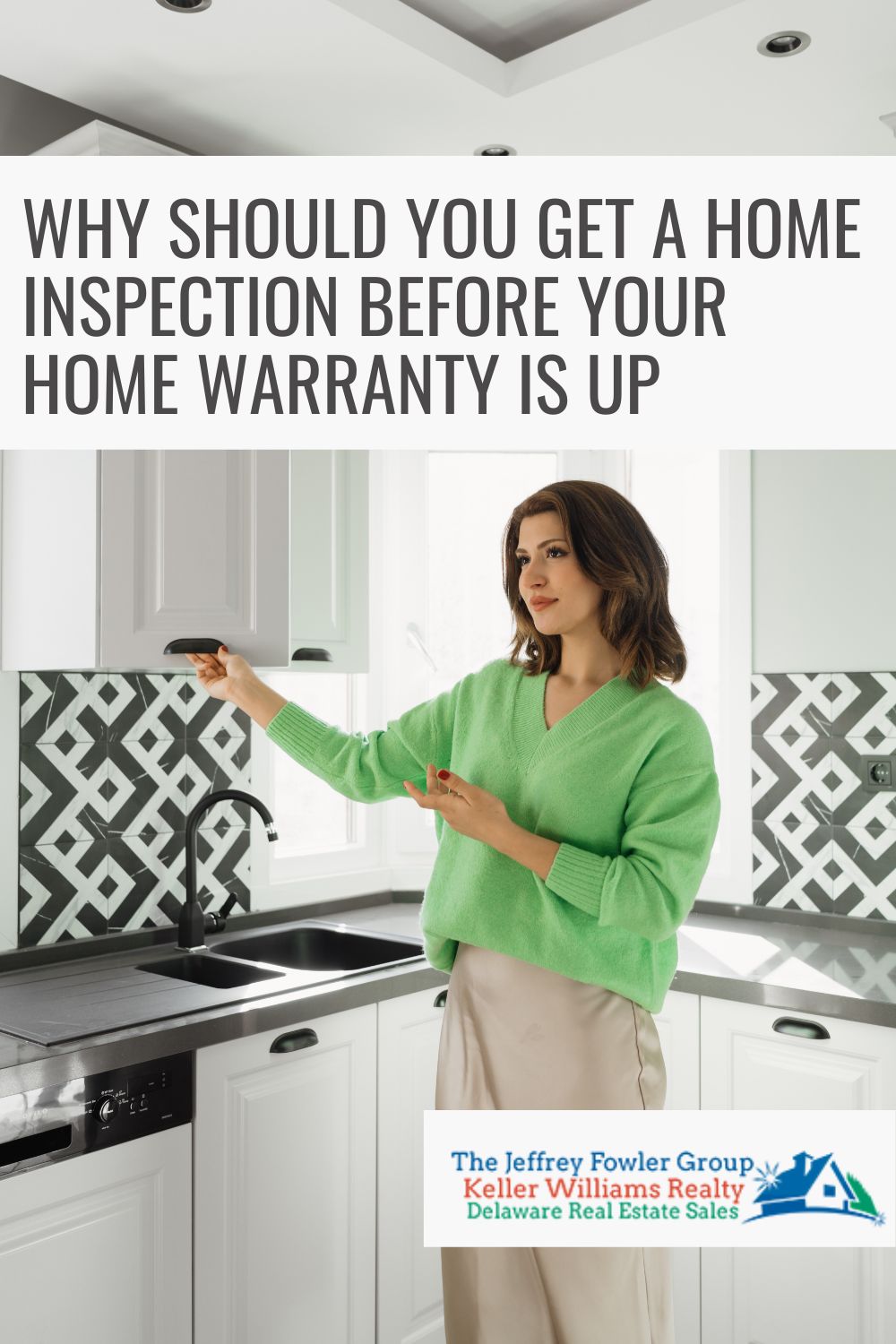 Home warranties for newly build homes usually have limited coverage on certain parts of the home. Usually, these cover specific workmanship and materials in the first year of your homeownership. If you don't act in time then there could be repairs that your builder would have covered that you are now responsible for on your own.
Why Should You Get A Home Inspection Before Your Home Warranty Is Up?
A newly built home should have fewer maintenance or repair problems than a home that was built quite some time ago. Builders and subcontractors aren't perfect so there are likely going to be some issues, even if they are small. At the time that you purchased your home, there was a home inspection part of the purchase for you to get your home loan.
This inspection was the final approval of the project, however, they only spot structural or safety concerns. The one-year home warranty for new homes is important so the homeowner can identify problems in their home and report any deficiencies that were made by the builder. if this is done within that one-year warranty then the builder will be obligated to complete the necessary repairs. Homeowners should take this opportunity to make sure there aren't any issues that a home inspector would report. If you fail to inform the builder then you will not have your problems solved within the warranty period.
What Could An Inspector Find?
Every home is different and some things are unique to each property so you may not find everything in this article. However, some of the examples of things that could go wrong with a new build are issues with a siding installation or gaps and cracks in the patio or deck. Check for cracks in your sidewalk or driveway as well as any drainage or grading issues. Inside the home, you want to report any cracks in the drywall or potential water issues. If you notice that your doors are sticking shit, they could need repair.
Any floor issues could be a major problem. If the tempura is off and you notice extreme humidity, you need this checked immediately. All of your appliances should be new and in working order, so check to see that they are all in proper condition.
Reporting Repairs To Your Builder
Once you have completed the inspection, you will receive an inspection report. This means it is now time for you to inform your builder. Follow the procedures in the warranty so you can communicate all of your findings in writing through the proper channel. Make sure your inspection report came with photographic evidence to support your claim on the warranty.
In Conclusion
For more information on the home buying or selling process, contact us. We would be happy to assist you with all of your Delaware real estate needs