Should I Get an Inspection on a Condominium?
Posted by Jeffrey Fowler-Gray on Saturday, September 9, 2023 at 12:58:58 AM
By Jeffrey Fowler-Gray / September 9, 2023
Comment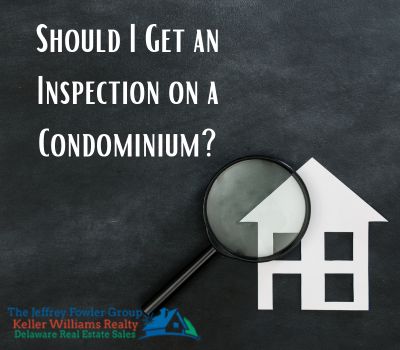 Home inspections are important but how important are they when buying a condo? The siding, roof and general frame of the property is all covered by the Home Owners Association, right? They can take care of that.... However, would you buy a lemon car that had mounds of problems even if the dealership promised to repair them? Probably not. This is why having an inspection of the condo AND the association is so vital to your purchase.
As a buyer and potential condo owner, it's important to know what you're getting into. A condo inspection will not only check out everything inside your four walls but the structure as a whole.
As a potential buyer, it is your responsibility to consult the HOA regarding the financial stability of accounts, reserve, and maintenance.
The last homeowner could have kept the inside spotless, replacing leaking faucets, failing carpets or floors and repairing little issues that come along but the association could completely be neglecting the siding, roof or landscaping. If the HOA doesn't take care of the outside of the property, it will greatly affect your livability inside.
What they include
Condo inspections should include most of the inspections done on any house including the heating and cooling systems, plumbing, electrical, attic (if applicable), outlets, foundations, windows and seals, floors and visible insulation. You'll want to ask for an inspector that is proficient in condo inspections so they are well aware of what to look for. You might also ask if the inspection knows of the complex ahead of time and if there are any major issues a potential buyer should know.
As a seller, you may want to get a pre-inspection on your condo so that you're not surprised with any major issues or repairs needed once the buyer does their due diligence. If you find out that the HOA has neglected a major issue on the property, it's best to deal with this ahead of time before listing if you can. Talk to the board or management about correcting any safety issues or hazardous problems before the buyer finds them.
Having a condo inspection is much more than just going through the inside of the unit. It's an in-depth study and report on the integrity of the association, the building the property in general. It can actually be more beneficial than a single family inspection as you can really understand your neighbors, the building, your unit, and the association.
Get in touch with me if you have questions about particular condo and townhouse associations around Delaware.