Jeffrey Fowler Group
About Jeff Fowler-Gray Delaware REALTORs®
Jeffrey Fowler Group Serving all of Delaware
Selling? CALL Jeffrey Fowler Group Direct 302.727.3013
See how much MONEY YOU SAVE LISTING your Delaware property WITH US!
Jeffrey Fowler Group is YOUR Real Estate Professionals in Delaware - We now service the ENTIRE State of Delaware!
Helping Buyers and Sellers since 2002.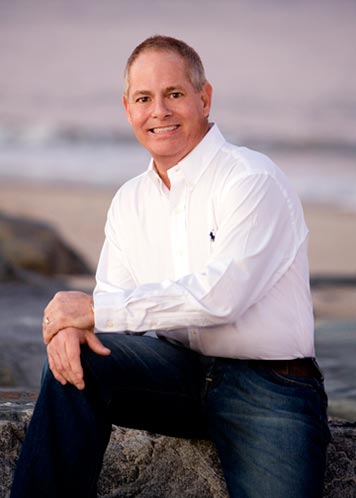 Fowler Group has many years of real estate experience. Jeffrey's knowledge and experience cover all aspects of marketing, real estate sales, finance, computer technology, and the internet. He is the father of two and a former city dweller having left the Washington, D.C. area to move to Rehoboth Beach in 2001. He has an extensive knowledge of Sussex County and Real Estate Sales in the area. We are your coastal Delaware resort living specialist.
Jeffrey Fowler-Gray, Realtor, Jeffrey Fowler Group
Fowler Group has sold over $800 million in Delaware Real Estate and Closed over 1000 transactions. Because of this Delaware real estate web site and Delaware Beach Real Estate websites and realtor.com we guarantee your property will get the maximum exposure to the public.
In 2006 Jeff formed Fowler Group. Our team of Local Delaware REALTORS® are here to help you with all your real estate needs. Our entire focus is YOU and your needs!
Our methodology is if we take care of you; you will take care of us. Our group of REALTORS® is entirely customer oriented. My group is ready to serve all your real estate needs in Delaware.
Call Jeff's Cell: 302.727.3013 or send Jeff an email at jeffrey @ jeffreyfowler.com Today!
To see any property for sale in Sussex, Kent and New Castle Counties Delaware CALL US TODAY - Direct @ 302.727.3013!
Hi Jeff,My husband and I recently purchased a mobile home in Colonial East Rehoboth Beach, not a very large purchase, but very exciting for us to have a summer home in MY favorite place. Jeffrey Fowler was always helpful, informative and most importantly of all returned every phone call and email promptly and was just an absolute pleasure to deal with, as I said ,it wasn't a large purchase, but Jeff treated us like it was a million dollar deal, I have friends who are looking to purchase property in the area, and I will let them know that Fowler Group is the only way to go! We love our place.
Keri and Anthony
Hi Jeff,Thank you so much for the Lowes gift certificate. We really appreciate it - I'm going to use it to get a ceiling fan for the master bedroom :) And thank you for sticking by us with the mortgage from hell. We could not have done it without you. Take care and see you at the beach.
Laurie and Tony
Jeff,I would like to thank you for all your help during the past three months in our quest for a home in Delaware.

I have been involved with buying/selling six different properties in my lifetime and you were, by far, the most competent real estate agent I've ever dealt with. You were low key (which I really appreciated) and did not try to steer us in any direction......you let us plot our own course. Once we found the house we loved, you were at our service whenever we needed it. . . . from house hunting through settlement. You made it a painless process and we are grateful.Thank you again, you were wonderful! Both Donna and I hope we can stay in touch with you.
Maurice
To whom it may concern: When it comes to patience, knowledge and market savvy, Jeffrey Fowler has to be your real estate agent of choice. To say that my husband and I were picky about buying our retirement home in Delaware would be an understatement. It took us a full year and we probably looked at approximately 200 houses. Jeff never flinched or tried to discourage us from looking at anything we thought might be interesting. Yet when we asked his advice, he was very upfront with us and was very willing to make a recommendation, and his recommendations were usually spot on. We also found his website to be a wonderful tool during our house hunting adventure. As a former information technician, Jeff knows how to organize a website to best showcase a house. It was almost too easy to navigate and gave one all the information needed to make an informed choice as to whether or not to check out a house. Jeff's experience shines through when it comes time to write up a contract, too. He made sure that all of the "i's" were dotted and the "t's" were crossed. All of these skills are invaluable in a real estate agent and Jeff exemplifies the profession. To say we were "happy" with our choice of a realtor would be an egregious understatement.
Bobbi and Jack
Dear Jeff: We are so happy with our new home. Thank you for all your effort to acquire it for us. We also appreciate all the help and information which you have given and continue to do so to make our adjustment to the community easier. You are a special agent. We were fortunate to have you. We also consider you a friend.
Barbara and Art
Thank you Jeffrey:It was a pleasure working with you as I searched for and settled on my summer getaway property in Delaware. Your service, attention to detail, knowledge of Delaware real estate communities, and market savvy helped me find the home I wanted and saved me money, too. Most impressive, you have designed the most powerful and user-friendly web site I've seen for anyone searching Delaware real estate, particularly for out-of-towners like myself who need to familiarize themselves with the Bethany and Rehoboth areas. Its ease of use greatly assisted in my long distance search for a Delaware home. Thank you again for all of your support and service.


Richard
Hi Jeff:Tami and I want to extend our thanks for the efforts you put forth to help us obtain our new beach home. Your responsiveness, professionalism and communication skills were evident throughout the transaction. Even though there were several moments when things seemed to be unraveling, we were confident that we could count on your guidance to work out a solution. The people you recommended for mortgage and legal services were great. Closing was a breeze. We are delighted to be writing this email from our Dewey Beach property on a very pretty Saturday morning.Thanks again for all your hard work.
Steve & Tami
Dear Jeff,We were very interested in resale's and made a list from Realtor. com. Then I found the excellent Jeffrey Fowler Group website it showed more resale's and by community. I had wasted hours on Realtor. com! it was a lot easier to use one REALTOR® to show us the resale's than make an appointment with the REALTOR® for each resale.
Michael
Dear Jeff,Thanks for your help smoothing the process of buying our home in Millsboro. My husband and I appreciated the professional and friendly way you handled the transaction. We both felt confident with your advice and experience. Your recommendations on lawyers and mortgage brokers was very helpful. You displayed integrity, intelligence, and expertise. I can easily recommend you to anyone who is looking to buy or sell real estate in Delaware.
T. & G. Huhn
Hi Jeff,We love our home here in Creekwood! Thanks for your help in finding this place and making the whole experience so pleasant and easy for us. We love how you work - you listen, you offer helpful suggestions, and you have a great team of people working with you (settlement attorney, home inspection, etc.) . Creekwood Condos is perfect for us - bright, clean buildings, space for our dog to walk about, a short drive to Dewey Beach, groceries stores and a mini golf course right across the street from us, and Tanger outlets sandwich us on either end!What can we say, We are really grateful for your help and love your style. You're the man Jeff!Another set of happy and satisfied customers
Anny, Sara and Koa
Dear Jeff,Thank you so much for all of your hard work and support in helping us get our dream home. From our first meeting we knew that we were in good hands. From helping us decide which community would best fit our needs and desires to helping us find temporary housing while our house was being built everything went smoothly. Your knowledge of the area made us confident that we made a good choice about where to live and which builder to work with. Now that we're here we are certain that we made the right choices. It was also reassuring to know that whenever we ran into any problems that would be there to advocate for us. We will definitely recommend you to any friends or family that need a real estate agent and if we ever move again we know that we will be well taken care of.
Jay and Melanie
Dear Jeff,I don't think I would have made it through buying my first house without you as my
Delaware Realtor®
. You have the patience of a saint (thanks) and so much knowledge about every aspect of buying a home...your honesty and attention to all of the details (I would have missed) were extremely comforting. Buying a house for the first time was one of the most difficult (traumatic) decisions in my life and you were always one step ahead of my questions and concerns, stepping me though it with the care of a father. Thank you so much for being such an awesome person and Realtor. Anyone would be lucky to have you helping them!
Theresa
Dear Jeff,Just wanted to drop you a note to let you know how appreciative Jose and I were to have you sell our property in Milton. Everything went so smooth and we were so grateful for all your time, attention, and hard work that you put into selling our property. Thanks for keeping us well informed and for always being on top of things! If we ever know of anyone else in the area who will need to sell or buy we will certainly direct them to you. You're the best!Thanks again!
Jose and Leyda
To Whom it may concern:During our married years, my husband and I relocated often. The worst part of the process was always dealing with the realtors. So as a widow when I decided to sell my home, I was extremely apprehensive. Then along came Jeff. He treated me with respect, kindness and above all he always represented my interest. He got me more than a satisfactory offer in just two weeks time. " Need I say more!
Vicky
Jeff,Chris and I want to thank you for your help and support in the sale of her father's home. Having never been involved in an estate property sale, Chris and I deeply appreciate your assistance and guidance through this process. You made this trouble-free and your help and recommendations directly resulted in the quick and expedient sale of the house. We both appreciate your help, kindness, and professionalism during the sale. It was a necessary process that we had to go through. You did great!Thank you,
Dan and Chris
Jeff,I am so grateful to have you representing me as Realtor® during my recent buying process for my new home. I don't know what I would have done without your full time and attention to my purchase over the last several weeks. You were really there for me every step of the way and because I could only come to Delaware to communicate with the builder on an infrequent basis, you did all of that for me! It saved me a tremendous amount of time worrying whether my house purchase was progressing.I have never had a Realtor® who responds to all emails, answers his phone and returns calls promptly. And your list of contacts for contractors, inspectors and mortgage companies was invaluable. You gave me some great references for contractors that I would keep in my file forever.Since I am so picky and pay attention to details myself, I loved having you accompany me thru the inspections on my new house. You found as many things as I did! And you and I got them all fixed before settlement. I have bought several new houses over the years and thanks to you, I ended up with only 3 items on my punch list after settlement. And the builder fixed those things within a day.I would tell anyone considering a Realtor® that you are the best!You will certainly be my Realtor® for life!Thanks for all your help
Shirl
Hello Jeff,Nelson and I both want to thank you for the sale of our property in
John Burton Manner
. Living out of state, Jeff kept us up to date of what was happening. He was always there with advice and our property sold fast and at a better price. The communication and courtesy was outstanding. He was a great agent and I will recommend him to friends. Thank you again from the bottom of our hearts.
Nelson and Erma
Dear Jeff,Rachel and I both want to thank you for all of the time and effort you put in to making the selection and purchase of our retirement home in Sussex County, Delaware such a pleasurable experience.Your knowledge of the area and the real estate market is excellent. Your thoroughness and follow thru made the whole process very easy. You were there to help or answer all of our questions.We have bought and sold other commercial and residential properties over the years and worked with many other real estate agents. YOU ARE THE BEST!Thank you again and we will most certainly refer you to friends, and will employ you as our buyer's or seller's agent again if we have any other future real estate needs.Sincerely yours,
Rachel and Bob
Dear Jeff,We wish to take this opportunity to thank you for helping us in making our home buying experience a pleasant one. Your knowledge and professionalism went beyond our expectations. We realized this from day one, however, over the course of several months we discovered that you are truly a wonderful person as well.Our primary residence is on the west coast and you were instrumental in helping us feel as if we were right there watching the progress of our new construction. Your daily involvement and constant level of communication were the essential tools.We discovered you on the internet from three thousand miles away while searching for a Realtor®. We are still in awe over our good fortune in discovering the BEST agent in Southern Delaware.We would recommend you to anyone seeking to purchase or sell their home. We are confident that you will continue to find success in your endeavors. Have a very Happy Holiday and please stay in touch.Regards,
Andy and Vicky
"Jeff totally impresses us! He is completely on top of his game We aren't easy to please and Jeff has never disappointed us or let us down. We trust him completely with our properties in Sussex County Delaware"
Patrick & Julianne
Hi Jeff. What a weekend!!On Friday afternoon, we went to the kitchen outlet shop that you suggested and found most of what we needed to get the place ready to rent. We are now registered with the City of Rehoboth, and the Star of the Sea rental manager is set to accept reservations for 2005. Getting the essentials done went so smoothly that we had lots of time to decorate and rearrange furniture. We even had time to do some impulse shopping. Do you remember seeing a blue Adirondack love seat with the word "Relax" cut into the slats facing Route 1A as you head into town? It now sits on the balcony of 407. :~)On Sunday afternoon, when we finally stopped fussing over the placement of artwork and had figured out how the VCR works, we sank into our "relax" chair on the balcony and marveled at it all. The whole process - from bid to settlement - went flawlessly. As a result, this weekend was a celebration for us. Your professional guidance and attention to the details made it all possible. We are very grateful to you for helping make this dream of ours come true.Feel free to use the photos of 407 on your website, and if we come across anyone else who is looking for a place at the shore, we will definitely send them your way.Thanks again for everything!
Tom & TJ
To whom it may concern,It was great working with Jeff Fowler when we were looking for a new property in Delaware. Living out of state, we started our search by contacting several Realtors® who did not respond to our phone calls or emails. Jeff on the other hand promptly responded by returning an email with a list of several properties we might be interested in. The email contained links to detailed property descriptions complete with photographs. It was easy for us to quickly decide what we liked or disliked about each. Through several conversations with Jeff we were able to then give him a better idea of what we were looking for based upon our reactions to the properties he sent for our review. We then set up a face to face meeting where Jeff showed us a range of properties throughout Sussex County to familiarize us with the area and what was available in the market. On the second day, Jeff worked hard to get us into a property which ended up being exactly what we were looking for. Although it had already been a long day, we drove back to his office, put together our offer and had it accepted within 24 hours. From then on Jeff took control of facilitating all of the details in order for settlement to occur smoothly. His professional attitude and dedication to servicing the final deal made purchasing an out of state property easy. We would work with Jeff Fowler again and recommend him highly.
Darlene and Deb
Jeffrey,Please accept my sincere thanks for your work and interest in my purchase. You made everything easy and enjoyable. I will certainly recommend you where appropriate.
Chris
I called Jeff on a Sunday morning and he answered the phone right away. Within two hours he was at my property with a complete market analysis. His communication skills are excellent. He kept me well informed during the entire process of selling our property. His real estate expertise is superior and professionalism is outstanding. He sold our property in 3 days for full price! One of my reasons for selecting Jeff was his sincerer laugh. There is nothing fake about this guy. Great Job!
George
My partner and I have been delighted with Jeffrey as our Realtor®. We were purchasing a second property in the Rehoboth area and Jeffrey was invaluable in making the transaction a smooth one.Jeffrey is a consummate professional. He takes his work, and most importantly, his clients, very seriously. Our initial phone call to Jeffrey was promptly returned. Every interaction from that point was both professional and timely. Jeffrey pays close attention to detail and does his homework. He had several properties for us to see within three days of our initial call. Given that we do not live in the Rehoboth area, this was essential, and Jeffrey rose to the challenge.Jeffrey consulted with us through the mortgage and settlement process keeping us fully informed as to what we needed to do. He also followed-up with us post settlement to make certain that the move/transition was a smooth one.Both my partner and I are in client-focused jobs. It was a pleasure to be treated as a client by a professional who knows the Rehoboth real estate market like the back of his hand.If you are buying or selling we recommend Jeffrey without reservation!
Andrew & Milo
We found Jeff over the internet and he did an "EXCELLENT JOB!" in helping us find and purchase our new home in
The Pines at Long Neck
Mary
Dear Jeff,Thank you for all your help in purchasing our beach property. We really appreciate how helpful and responsive you were throughout the buying process. We had a lot of needs and demands and you were great at meeting all of them. Even when things weren't easy, you were very diplomatic and professional at every turn.We have already recommended you to other prospective customers, and we would come to you again when we are ready to jump back into real estate.Kind regards, and again many thanks,
Susie & Steve
To Whom it May Concern,Jeff's advertising and marketing support were excellent. His communication, courtesy and professionalism during the sale of our condo was outstanding. Our property was sold quickly for the price we anticipated. "Jeff gets all my future business and referrals in Delaware!"Sincerely,
AJ
To Whom It May Concern;This letter is to inform all of the absolutely wonderful experience my wife and I had in getting to know and deal with Jeff Fowler, Realtor, Rehoboth Beach DE.We were referred to his office by a retired Realtor® and had no knowledge of who would be assisting us. From the outset we were impressed with Jeff's integrity, sincere honest approach, and above all patience. This was a 2nd home purchase for us, and we had started off with what turned out to be an unreasonable expectation regarding pricing and availability. Rather than just dismissing us, we spent the first day looking at things that gave us the understanding of what would be required to actually pull off this fantasy. When we found something that interested us, Jeff went and took digital photos of the inside that he emailed us. We were excited, came down and to our disappointment discovered that the sellers were unreasonable and as a single wide mobile - financing was an issue. We spent 12 hours with Jeff that day - very frustrating I might add. For our final stop, Jeff said "I want to show you one more thing" I was moaning about it still being too far out, and guess what? It was a fabulous opportunity to purchase a brand new stick built home, 4 miles further than I wanted to be, BUT for less money!After some serious contemplation I realized that we probably couldn"t loose if the house was built - so we went for it. Due to severe weather conditions we did not settle for one year. We absolutely are thrilled in every way with our new home, and most importantly with Jeff and his tremendous foresight. The base price of homes in the new sections that opened up went up dramatically, fulfilling our dream and proving that "good things come to those who wait".Sheryl and I think the world of Jeff Fowler, and strongly advise anyone serious about purchasing real estate to give him a call. No one will work harder or more patiently, and I guarantee you will love this guy!
Barry and Sheryl
Hello Jeff,Just a little note to let you know and anyone else who may be interested, that my wife Gail and I were both very appreciative of the outstanding service provided by you to us in our successful search for property at Rehoboth Beach. As you know, we went to settlement on April 11 ,2003 and all went well.Your effort, patience, professional conduct, and expertise were all instrumental in making our quest for this property a pleasant experience. Also your ability to at times interject timely humor while visiting the numerous properties made the experience even better. Not only did you find our property for us, but instead of abandoning us after settlement, you obtained several items we needed and delivered them to our new place (i.e. written information, permit applications, etc.). You treated us not only as business clients, but also as you would friends.We consider you a friend as well as a professional real estate person and welcome you to come and visit us sometime when you are able. We would recommend you to any of our friends and should the need arise for us to require real estate services in the future, we would select you again.Sincerely,
Ed & Gail
To whom it may concern,I was referred to Jeff by a friend; he was very courteous and efficient with our transaction. This was our first transaction with Long & Foster and we would recommend both Jeff and Long & Foster to our friends.Jeff is a excellent salesperson. He goes above and beyond the call of duty. He is excellent as a person and also representing your firm.
Bob and Jonell
To whom it may concern,Jeff's courtesy and efficiency was excellent and well done. We will recommend Jeff to all our friends.
Earl and Joan
Jeff's advertising support was very good. He provided excellent marketing support for the sale of our property In The Cove Dewey Beach. With Jeff I was always informed on what was happening with the sale. He was always on-top of the issues. Our property was sold faster and at a better price than we ever hoped for.
Jeff
To whom it may concern,This was out first transaction with Long & Foster and Jeff Fowler. We contacted Jeff over the internet. Jeff's courtesy and efficiency was outstanding. He was very knowledgeable of the market and area. Jeff is a excellent salesman and we have already recommended him to our friends.
Mike and Angel
To whom it may concern,We were prompted to purchase our new home based on the excellent response received from Jeff Fowler and the information available from his internet presents. Mr. Fowler was very courteous and his efficiency was excellent.
Rich and Barbara
I contacted Jeff about a condo he had advertised for sale in Homes and Land. Although that home was sold, Jeff showed me some additional homes for sale in the area. He was a great agent and I have recommended him to my friends and business partners.
Tony
Contact the Jeffrey Fowler Goup your Local Delaware real estate agents.